BAPETEN Begins to Develop Participatory Inspection
Kembali
14 Maret 2019 | Berita BAPETEN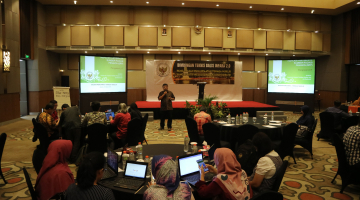 The use of technology is no exception nuclear science has developed so rapidly in Indonesia. The number of facilities inspected also increased significantly. Seeing the importance of this, BAPETEN held Balis INFARA 2.0 Technical Guidance with the theme of Effective Nuclear Power Utilization Monitoring through Participatory Inspection, in Yogyakarta, Thursday (03/14/2019).
Present on this occasion were Deputy of Licensing and Inspection Khoirul Huda, representative of the Technology Application and Assessment Agency (BPPT) As Natio Lasman, and Director of Inspection of Radiation Facilities and Radioactive Materials Zainal Arifin.
According to Khoirul, high risk facilities will be inspected every year. While those who have medium risk every 2 years, and are low every 3 years. Khoirul added that to ensure facilities that are not guaranteed to be secured are sure to have a strategy. BAPETEN is currently in the midst of developing participatory inspections.
"In addition to the inspector coming to the field, it is expected that the participation of all users to conduct self assessment," said Khoirul. The large number of facilities and locations that must be monitored is not proportional to the availability of the number of inspectors. Therefore, to ensure the safety of facilities requires participatory inspections.

Khoirul assessed that the increasing use of nuclear power is a challenge that must be anticipated, one of which is by increasing the quantity and quality of human resources, certification of inspectors, and participation of users and stakeholders.
On the same occasion As Natio said, the active participation of the community, users, and responsive actions from BAPETEN was highly expected, so that the safety of the use of nuclear power in Indonesia could be increased.
Meanwhile, Zainal in his presentation revealed, Facility Safety Report (LKF) as a self-assessment or self-inspection by facilities with the same methods and standards as the inspector.
On this occasion, technical guidance was also carried out by Balis INFARA 2.0 by the Head of the Sub Directorate of Research and Industrial Facilities Inspection, Sumedi. Each representative of the agency present at this event will fill in the Facility Safety Report.(bhkkp /pd)
Berita Lainnya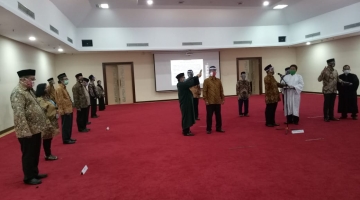 29 Juli 2020 | Berita BAPETEN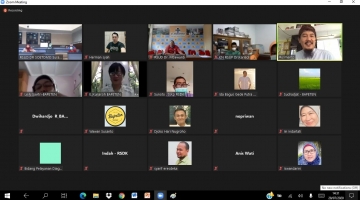 29 Juli 2020 | Berita BAPETEN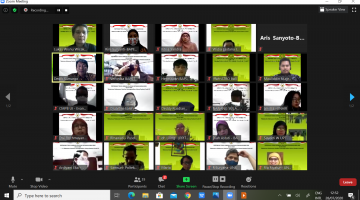 28 Juli 2020 | Berita BAPETEN