Technical Guidance on Nuclear/Radiology Emergency Preparedness and Response System
Kembali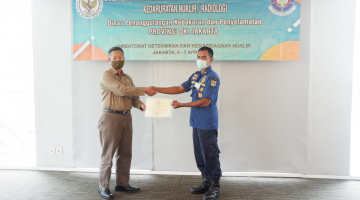 BAPETEN held Technical Guidance (Bimtek) on Nuclear/Radiology Emergency Preparedness and Response System with participants from the Jakarta Provincial Fire and Rescue Agency, on Tuesday-Wednesday, 06-07 April 2021.
The participants of this Bimtek consist of 20 First Responders personnel from the Rescue Sector and 5 (five) Sub-departments from Central Jakarta, North Jakarta, West Jakarta, South Jakarta, and East Jakarta.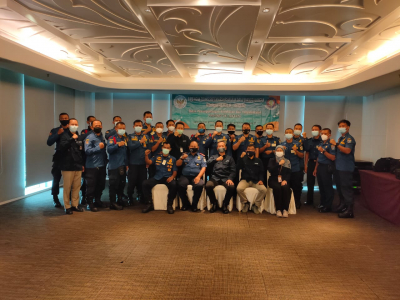 Director of Technical Support and Nuclear Emergency Preparedness Zulkarnain, in the opening said that the implementation of this Bimtek is not only aimed in increasing the capacity of first responders, especially for personnel from the Fire Department in carrying out initial responses to nuclear/radiological emergencies, but also to improve coordination with relevant stakeholders which is an important part in the implementation of the I-CoNSEP pillar.
On the first day, the Bimtek was filled with the National Nuclear Preparedness and Nuclear Security Policy, Basic Nuclear Energy Supervision, Introduction on Radiation Protection and Biological Effects, Contamination and Decontamination, Introduction on Radiation Measuring Instruments (AUR), and Introduction on the Basics of Nuclear/Radiology Emergency Response.
Meanwhile, on the second day, Bimtek was filled with the practice of Radiation Protection and Personal Protective Equipment, as well as Nuclear/Radiology Emergency Response Simulations. The speaker in this Bimtek is from the Directorate of Technical Support and Nuclear Emergency Preparedness of BAPETEN. [BHKK/Bams/IP/RA]