Webinar on Policies for Radiology Facilities Supervision of Diagnostic and Interventional and the Latest Development of Modality and Radiology Diagnostic Services
Kembali
14 November 2020 | Berita BAPETEN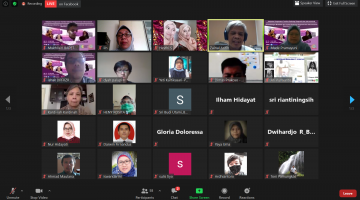 BAPETEN held Webinar about Policies for Diagnostic Radiology Supervision and the Latest Development of Modality and Interventional Diagnostic Radiology Services (national and international), by presenting the Deputy Chairman for Licensing and Inspection of BAPETEN Ir. Zainal Arifin, MT and Chairman of the Medical Committee of Dharmais Cancer Center Hospital dr. Kardinah, Sp.Rad (K).
The event was opened by Zainal Arifin. In his opening remarks, Zainal convey, "This is the 3rd Webinar in the medical field, where the previous webinar presented the Chairman of the Indonesian Radiation Oncology Society (PORI) Prof. Dr. dr. Soehartati Gondhowiardjo and Prof. Dr. dr. Achmad Hussein Sundawa Kartamihardja SpKN-TM (K)., MH. Kes., FANMB. from Hasan Sadikin General Hospital. The use of diagnostic radiology in the medical field is very widely used in Indonesia, so by presenting dr. Kardinah, Sp.Rad. as presenter, it is hoped that it will add insight and knowledge for the participants and for the BAPETEN Inspectors, how to do inspections at health facilities in the midst of Covid-19 pandemic".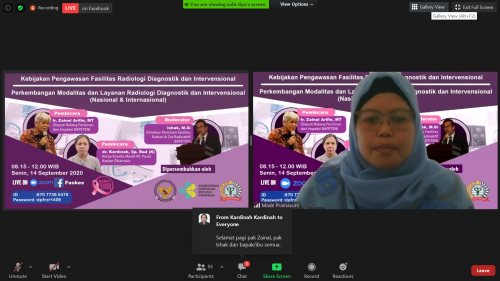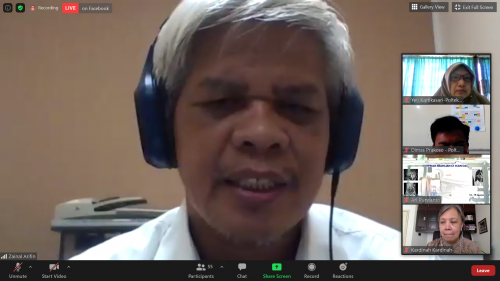 The event was continued with a presentation on "Policies for Radiology Facility Supervision of Diagnostic and Interventional" by Zainal Arifin and presentation on "Latest Development of Modalities and Radiology Services of Diagnostic and Interventional (national and international)" by dr. Kardinah, Sp.Rad (K).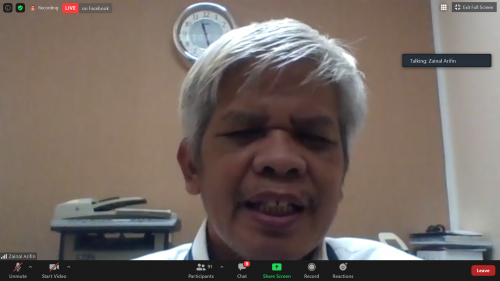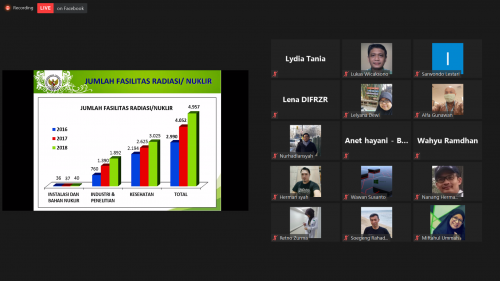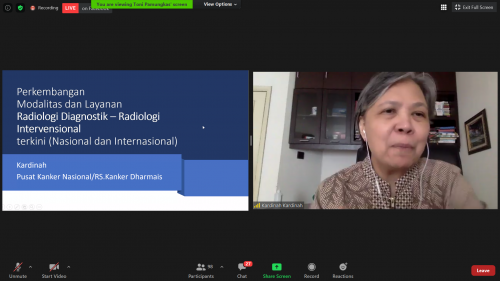 The webinar was held on Monday, 14 September 2020, and attended by 100 participants from Batan, Inuki, several representatives of the Hospital and also BAPETEN, consisting of Dharma Wanita, retirees and employees. The event was moderated by the Director for Licensing of Radiation Facilities and Radioactive Substances of BAPETEN Ishak, M.Si.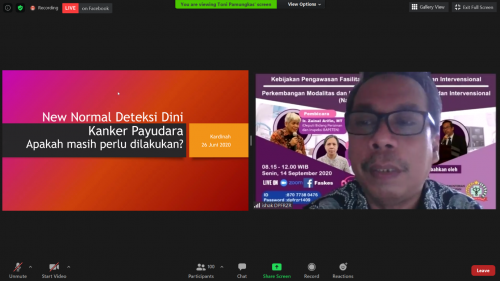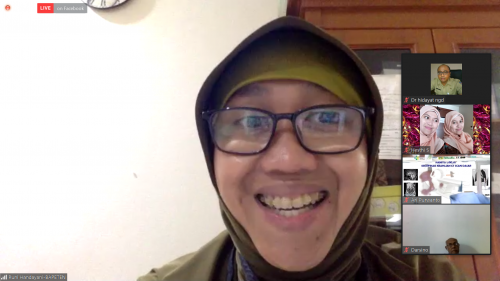 In the question and answer session via chat read by the moderator, there were quite a lot of questions from the participants, including questions about the direction of policy between regulators such as BAPETEN and the Ministry of Health, the development of modalities for the use of ionizing radiation in the field of diagnostic and interventional radiology specifically for early detection of breast cancer. Finally, the moderator delivered his conclusion and hoped for a collaborative collaboration of all stakeholders, not only from regulators, the ministry of health, BAPETEN, but also including users and industry in supporting technological advances in the field of using conventional radiological diagnostic X-ray aircraft for welfare. [BHKK/IS]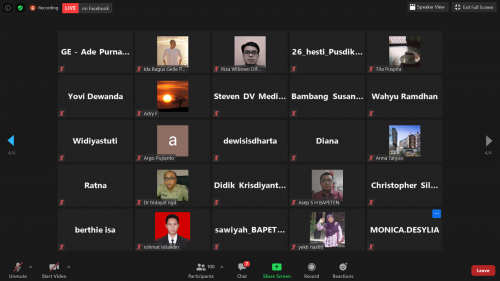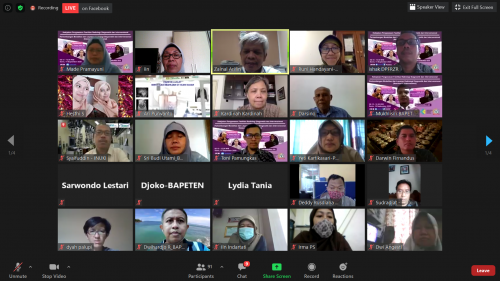 Download presentation: https://drive.google.com/drive/folders/17ZZevJi9qh...
Berita Lainnya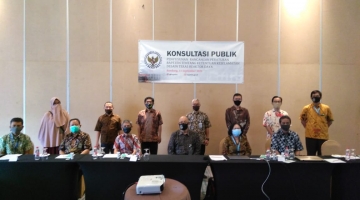 11 September 2020 | Berita BAPETEN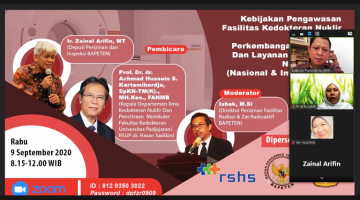 09 September 2020 | Berita BAPETEN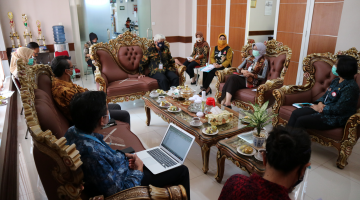 04 September 2020 | Berita BAPETEN