BAPETEN at Interactive Dialogue Program of RRI Malang
Kembali
24 Maret 2017 | Berita BAPETEN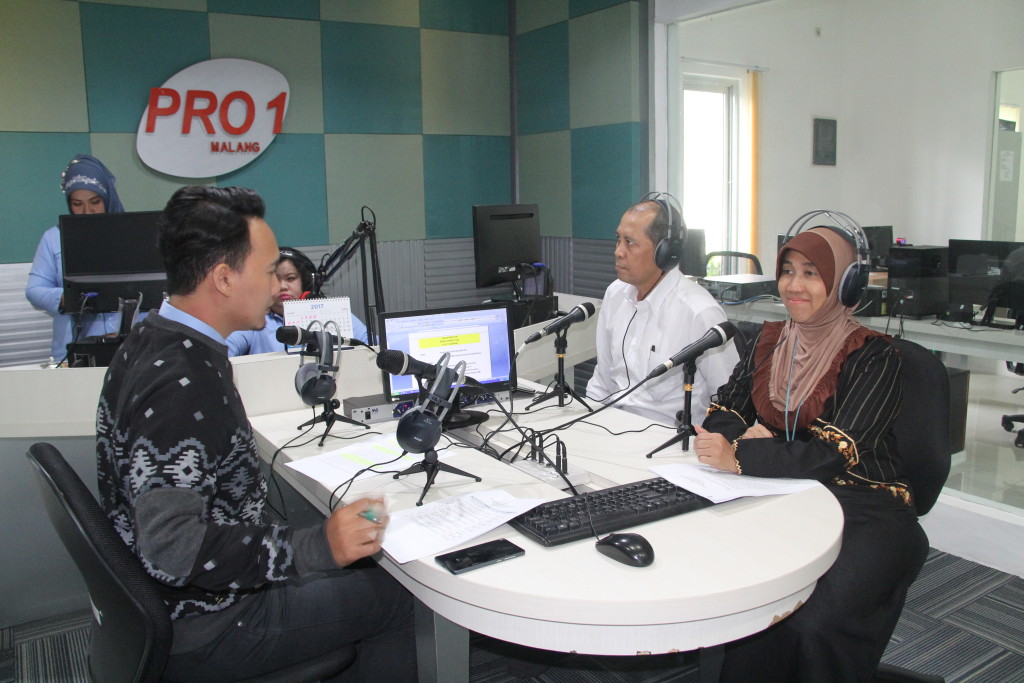 The Executive Secretary of BAPETEN, Hendriyanto Hadi Tjahyono, together with the head of Legal and Organizational Affairs Bureau, Taruniyati Handayani, visited RRI Malang as one of the socialization agenda entitled "Supervision of Nuclear Technology Utilization in Indonesia," on Thursday (8/3/2017). In the RRI interactive dialogue, both of them elaborated the role and function of BAPETEN, and about utilization issue of nuclear technology in Indonesia.
The nuclear technology has been utilized in several sectors, for instance in industries, health, and research and development sectors also. Currently, in the research and development area, Indonesia has three reactors. However, as it is understood, nuclear technology is a double-edged sword, it has positive and negative consequences.  Dealing with the consequences, BAPATEN takes the role in developing regulations to provide safety assurances in the extensive use of nuclear technology in Indonesia.
"The benefits of nuclear technology that have been reaped considerably by Indonesian society is in the health sector, such as roentgen, CT-Scan, and radiotherapy. The role of BAPATEN as a regulatory body to prevent the harms of nuclear technology utilization is significantly needed," Taruniyati said.
In this interactive dialogue, several people from local community participated by asking questions via phone or short messages. One of the participants was asking the reason why Indonesia, as a peaceful country, attempt to develop nuclear technology.
"We have ratified a treaty in the international community that the utilization of nuclear technology in Indonesia only for peaceful purposes. It means that nuclear application in Indonesia is aimed for the prosperity of the Indonesia people," Hendriyanto answered.
The utilization of nuclear technology to generate electricity Indonesia is still lags behind. Currently, Indonesia has not nuclear power plant. However, in other areas of utilization, for instance, in the health and agriculture areas, Indonesia is considered quite eminent.
As the realization of Reg. No.10/1997, BAPETEN was established as a government institution that has authority in regulating and supervising the utilization of nuclear technology to ensure the safety and prevent the harm of the utilization of nuclear technology.
This interactive dialogue is expected provide a better understanding to the people of Malang, and its surrounding area that BAPETEN is established to supervise the extensive of utilization of nuclear technology. Thus, while the use of nuclear technology is spreading widely, the safety of the people is still assured.(bho/zd)
Berita Lainnya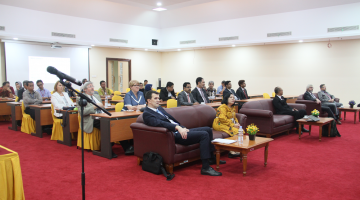 04 Desember 2019 | Berita BAPETEN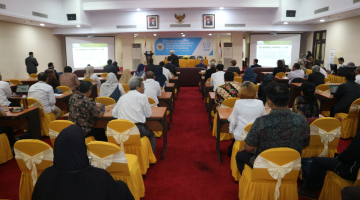 25 November 2019 | Berita BAPETEN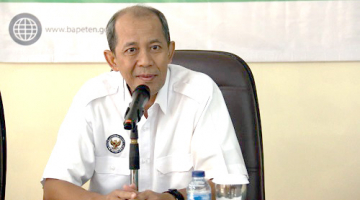 16 Juli 2019 | Berita BAPETEN